Built with panoramic view of the Cretan sea, just 300m. from the beach and 700m. from midtown of the cosmopolitan Hersonissos, our hotel is an ideal destination for unforgettable holidays that combines relaxation, entertainment, the experience of Cretan hospitality, and the starting point of discovering the wonderful island of Crete. 
The 63 modern apartments of the complex are surrounded by well-kept gardens of trees, plants, flowers, and bushes of the Cretan flora in an area of 15 acres. In the communal areas our guests can relax next to the swimming pools, play tennis, table tennis, pool, tone up in an especially equipped gym, relax in an exquisite spa, savour a cup of coffee or a drink at the pool-snack bar overlooking the endless blue.
The advantageous location of the complex allows the prompt access to historical and folkloric villages of the area, and to the outstanding aquarium of Crete. Just 25km. west of Hersonissos lies the capital city of the island, Heraklion, with important sites such as the Palaces of the Minoan civilization, the historical and archaeological museum, the Venetian castle, and buildings of high architecture of the Venetian era. 10 km. east of Hersonissos, in the area of Malia lies the third most important archaeological site of the Minoan civilization in Crete (2.500-2.000BC), the summer palace of King Minos.
We will be delighted to have you in our complex of apartments and help you discover the fabulous island of Crete, the birthplace of Zeus and the cradle of the Minoan civilization.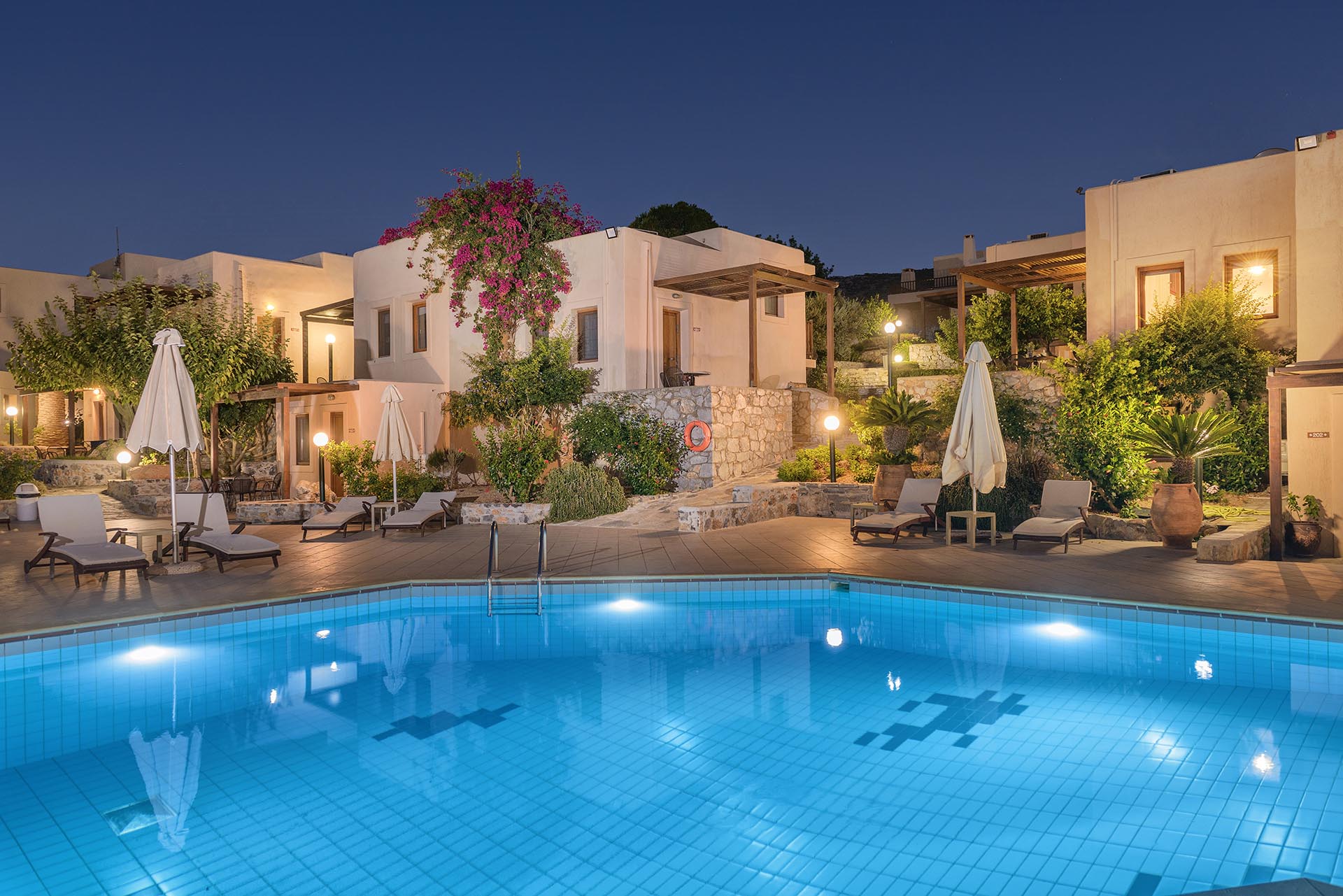 Hotel facilities
Amenities
Most popular facilities:
Free WiFi, Family rooms, Outdoor pool, Free parking, Restaurant, Pets allowed …
Located next to the main pool, it provides continental breakfast, traditional Greek plates cooked with Cretan ingredients…