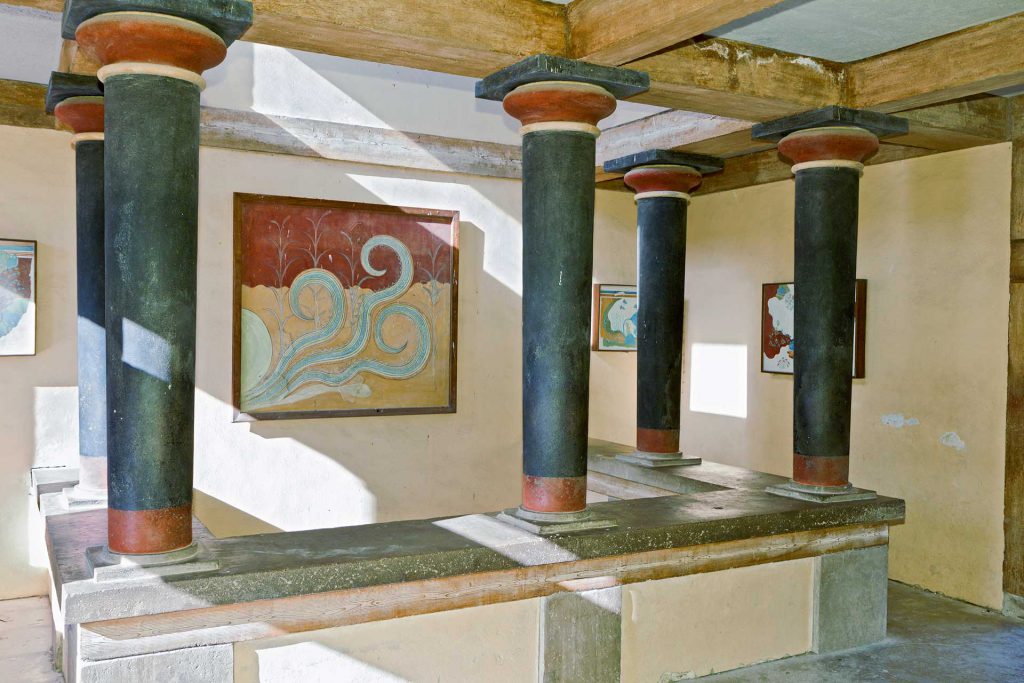 One of the most interesting museums of Europe is located in just 20 km distance west from Ida Village. The archaeological findings of the museum and the palace of Knossos date back to 7000 BC when the Minoan civilization began to develop. The importance of Knossos Museum lies to the Minoan treasures, art and of course to the well preserved that was only discovered in 1878 and which cause an awe for the Minoan civilisation to its visitors.
Φειδίου 8, Iraklio 714 09, Greece
13.62 mi from property
Get Directions
Show on map
Archaeological Museum of Heraklion
On your way to Heraklion (24km from Ida Village) in the town center is located the famous archaeological Museum of Heraklion. The museum exhibition includes entirely and through time the Minoan culture and art. By far it excels to fulfill historical and educational explorations to all visitors.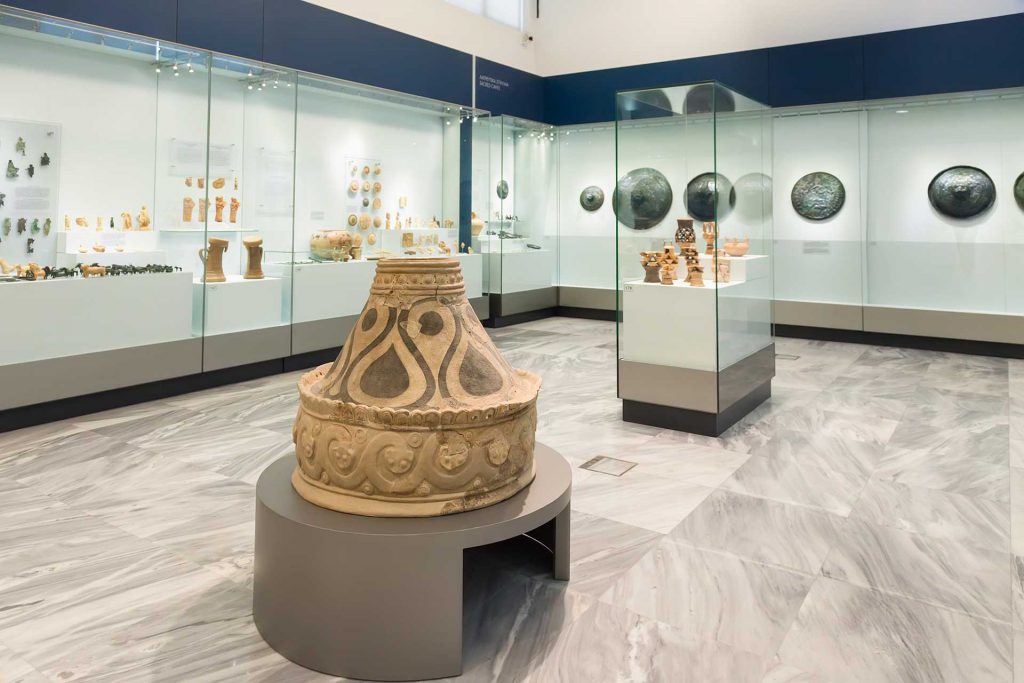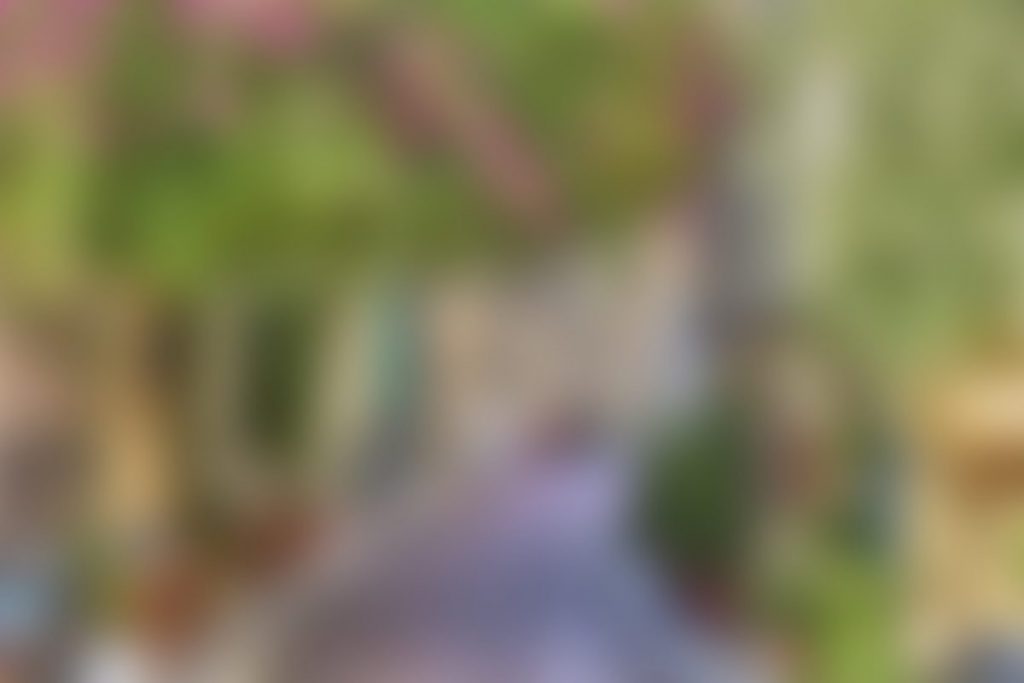 Aquaworld Aquarium & Reptile Rescue Centre
Reptile enthusiast? Or keen on meeting and interacting with reptiles from around the world? Then drive or walk just a kilometer from Ida Village to the Aqua World aquarium and reptile center to get in touch with rescued animals, which now have a loving home at Aqua World.
Filikis Etirias 7, Χερσόνησος 700 14, Greece
1.20 mi from property
Get Directions
Show on map
CRETAquarium Thalassókosmos
The biggest aquarium of Europe is just 7 km west from Ida Village. It's an exciting educational and entertaining choice for all ages. There you gain the unique experience of exploring the Mediterranean biodiversity.  
Heraklion 710 03, Greece
7.14 mi from property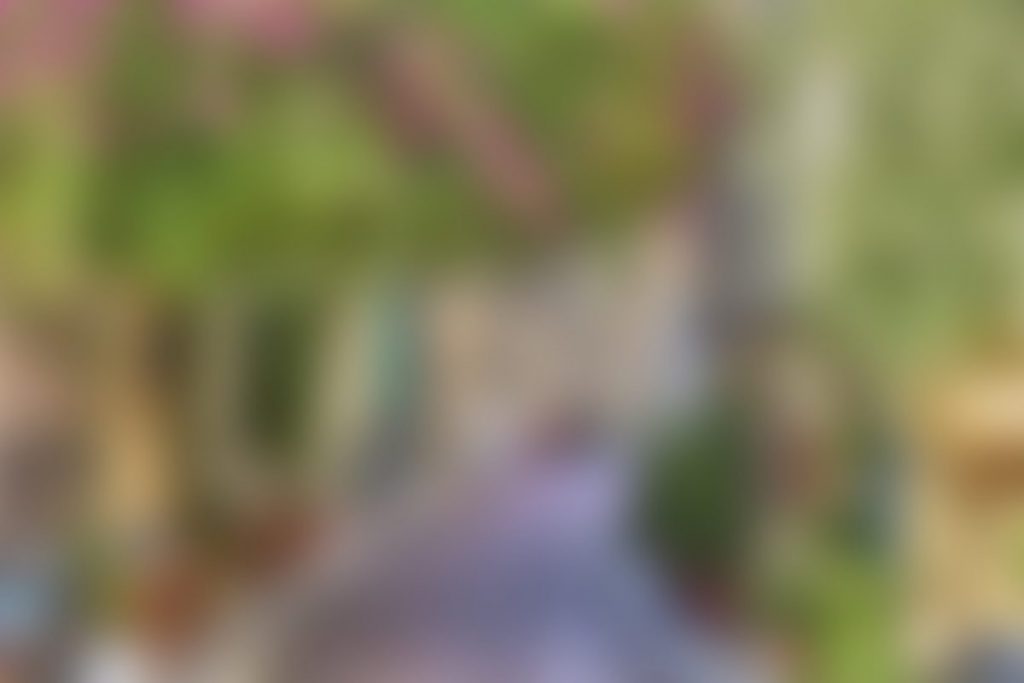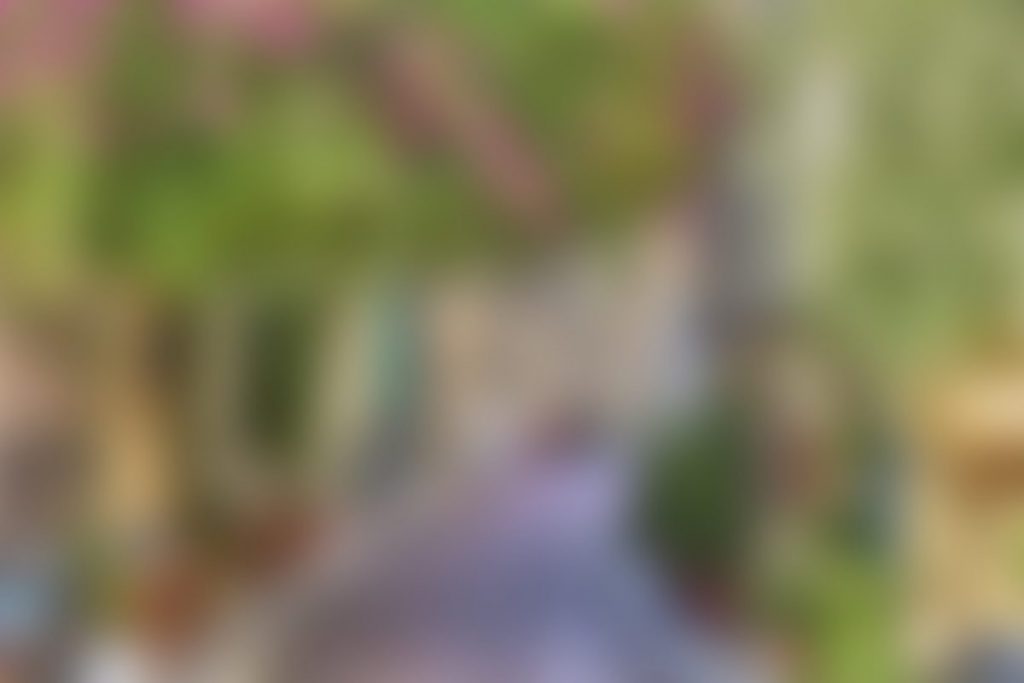 Are you looking for fun and adventure during high cretan temperatures? Acqua plus is here for you and just 3 km away from Ida Village. Top technical equipment, Olympic sized pools and exciting water slides are some of the facilities of aqua plus that guarantee relaxation adrenaline and most importantly fun!  
Kastelli Road, Chersonisos 712 00, Greece
2.46 mi from property
Lychnostatis an open air museum
To get to know Cretan folk tradition, culture and nature, visit Lychnistatis open air museum. This open air museum is less than a kilometer away from Ida Village. It is built as a cretan village, in which you can find wine and olive presses, a church, a windmill, raki distillery, herb and fruit garden as well as tasting events.  
Thesi Plaka, Chersonisos 700 14, Greece
0.35 mi from property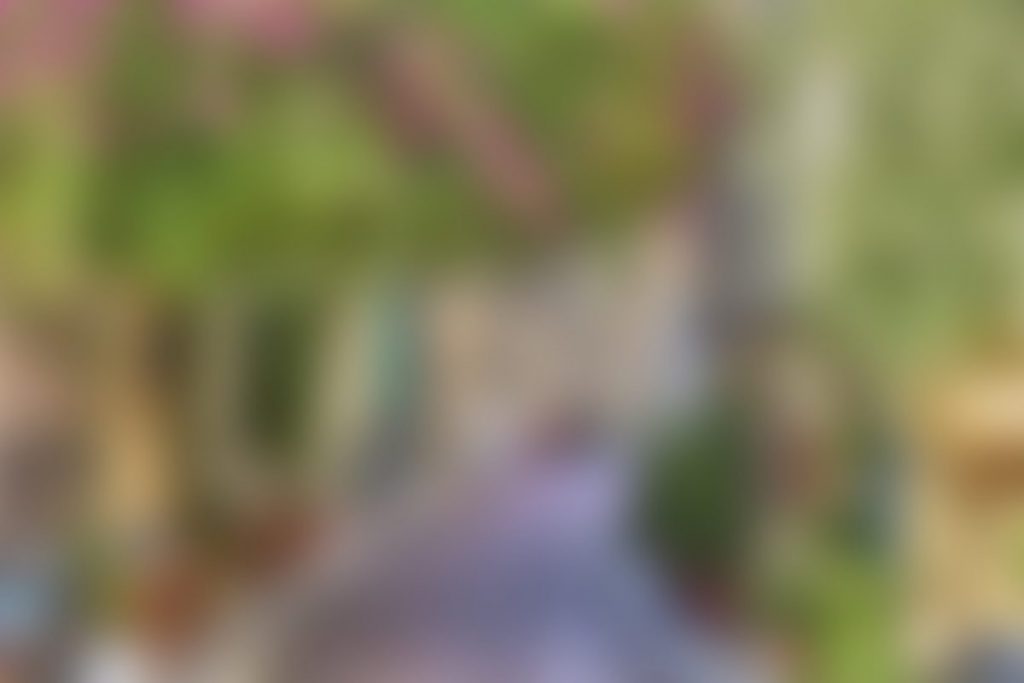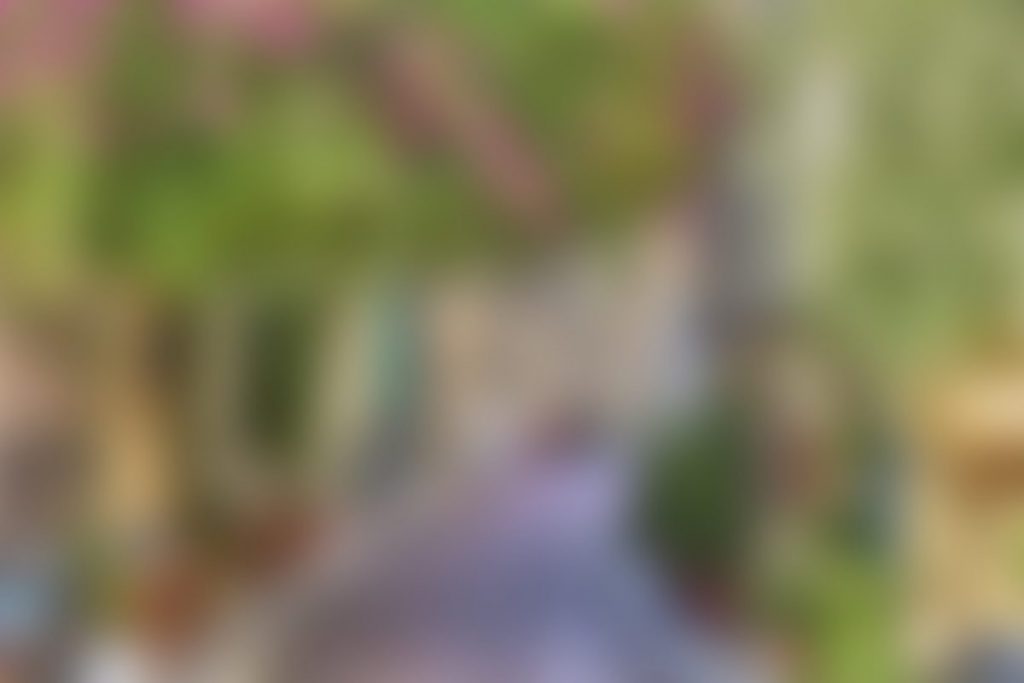 This themed park, which is located 4 km near Ida Village, is inspired by the the Greek and Cretan mythology of Knossos. There you can leave the labyrinth experience and practice horse riding, archery and other activities that will surely transport you to the times of the Minotaur.  
The Crete golf club is the first 18-hole golf course of international standards in the island of Crete and it's 3 km near Ida Village. There you can get carried away between golf drills and fascinating new challenges, buy golf accessories and enjoy meals and beverages in their spacious restaurant and bar.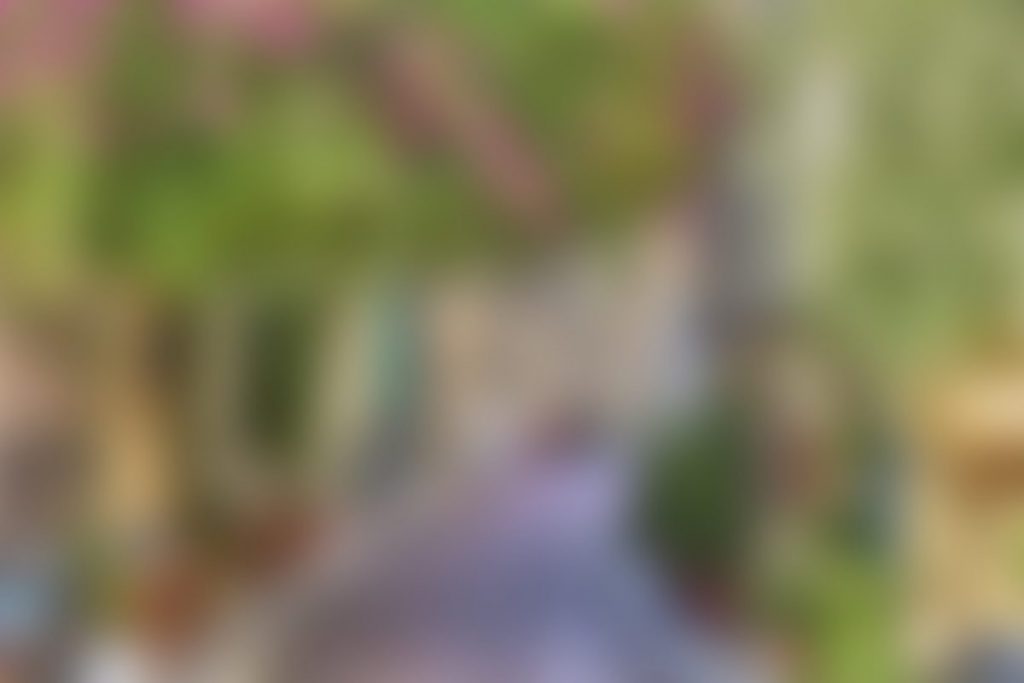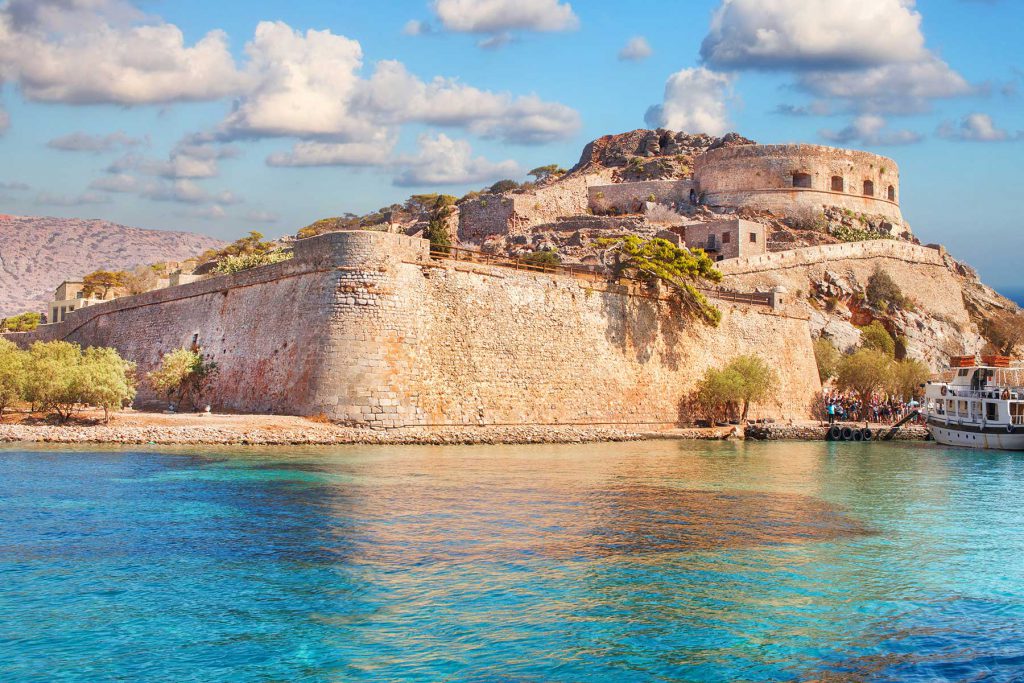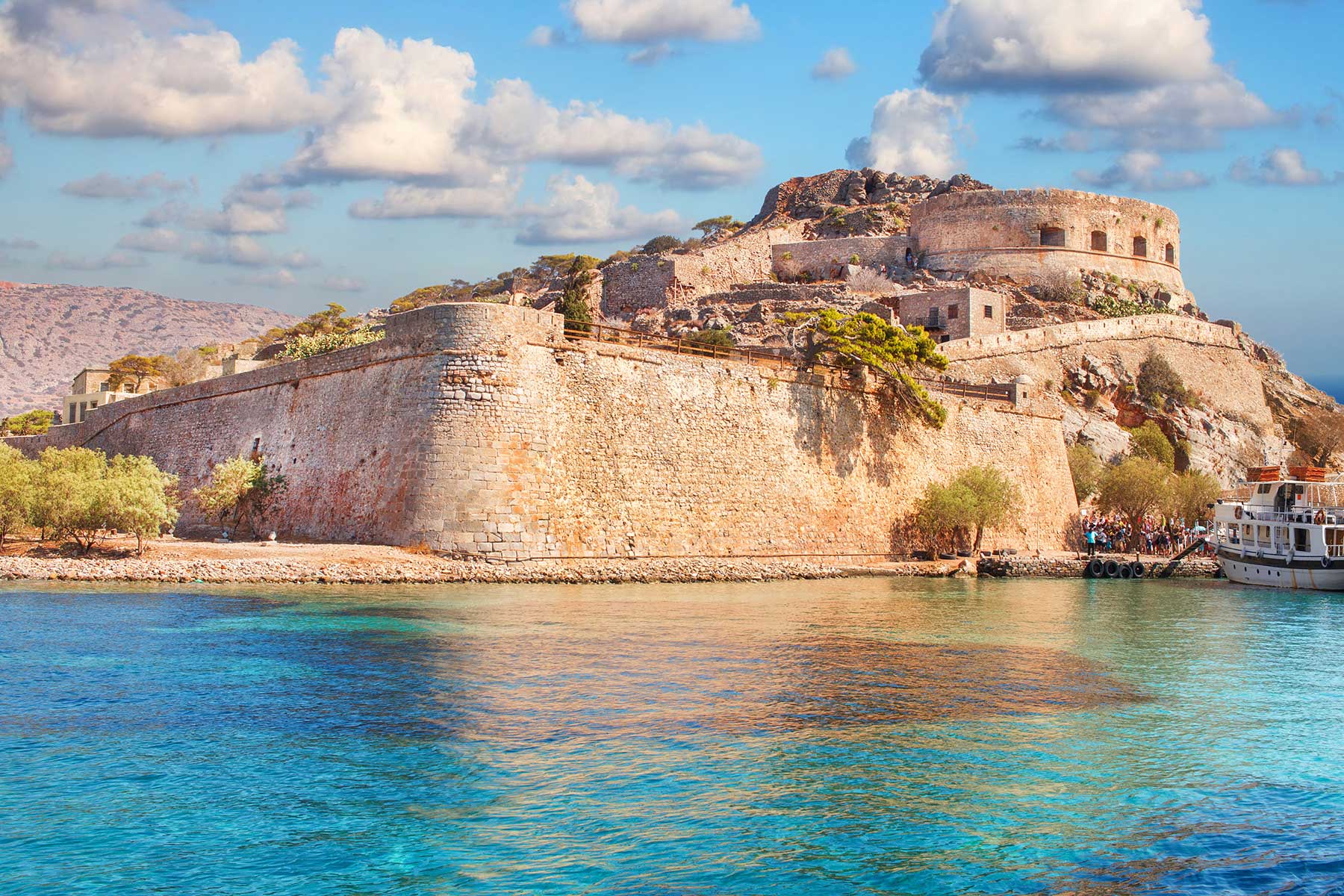 Spinalonga is an island located in the Gulf of Elounda in north-eastern Crete. Due to its location the island was fortified in order to protect the entranceway of the port of ancient Olous. Later the island has also been used as a leper colony. There are no more permanent residents on the island. Nevertheless the houses have been remained untouched and protected. Spinalonga has appeared in novels, television series and short films and that is why once you visit this deserted island you can you get easily carried away by the life of its previous locals.  
If you're up to experience cretan nature to its fullest you will have the opportunity to hike Samaria gorge, which is the longest in Europe. During the 18 km you will see the protected by UNESCO regions and unique geological value and beauty isolated from human presence. By the time you reach the end of the Gorge you'll find yourself in the village of Agia Rouneli and you'll get the chance for a swim in the crystal clear waters of the Libyan sea.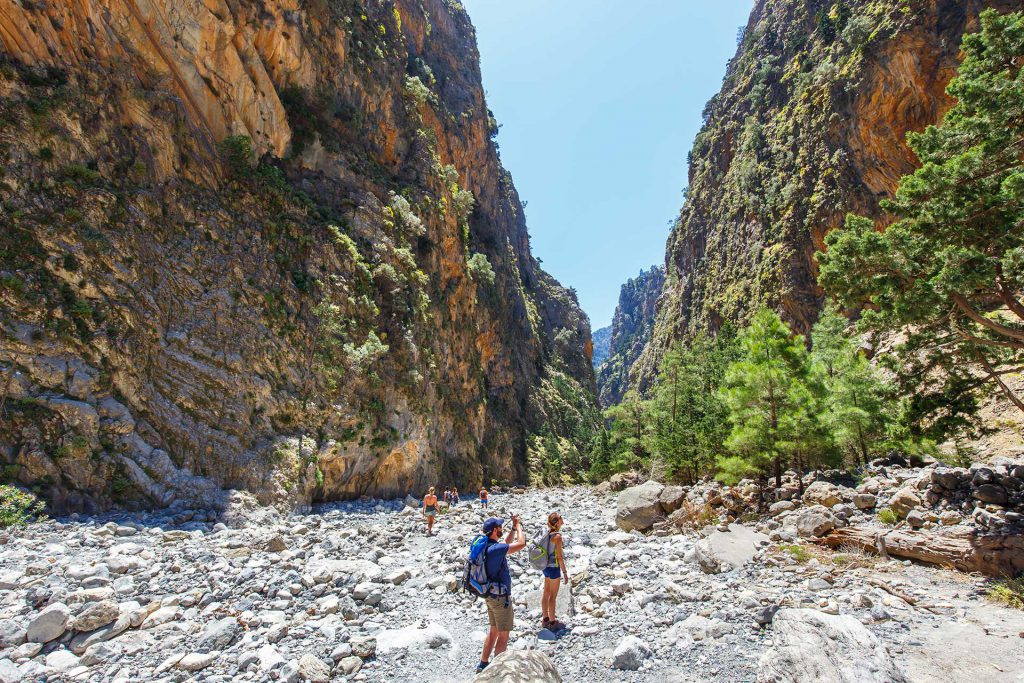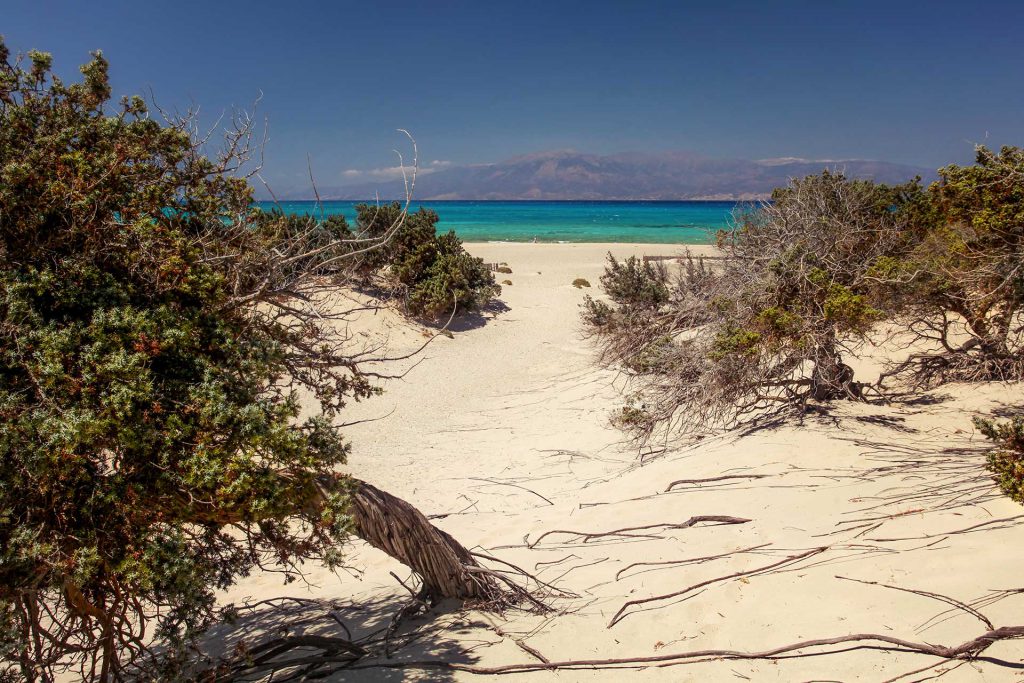 In the south part of Crete, it is located a 2 km long island surrounded by the Libyan See. Chrissi is protected by Natura 2000 (a networking Programme as an area of intence natural beauty and wildlife refuge. The island hosts the largest naturally formed Lebanon cedar forest in Europe. A walk in the woods and the exotic natural landscape gives the visitor a newfound sense of liberation.
Matala is a village in southern Crete which retains the character and the charm of the quiet fishing village and laid-back lifestyle of the hippies of the 60s and 70s. The beaches Kommos and Red Beach Come come under NATURA 2000 (a program which ensures the protection of the most valuable and threatened species and habitats of Europe). The beaches are surrounded by tamarisk trees, cliffs and caves creating an astonishing landscape.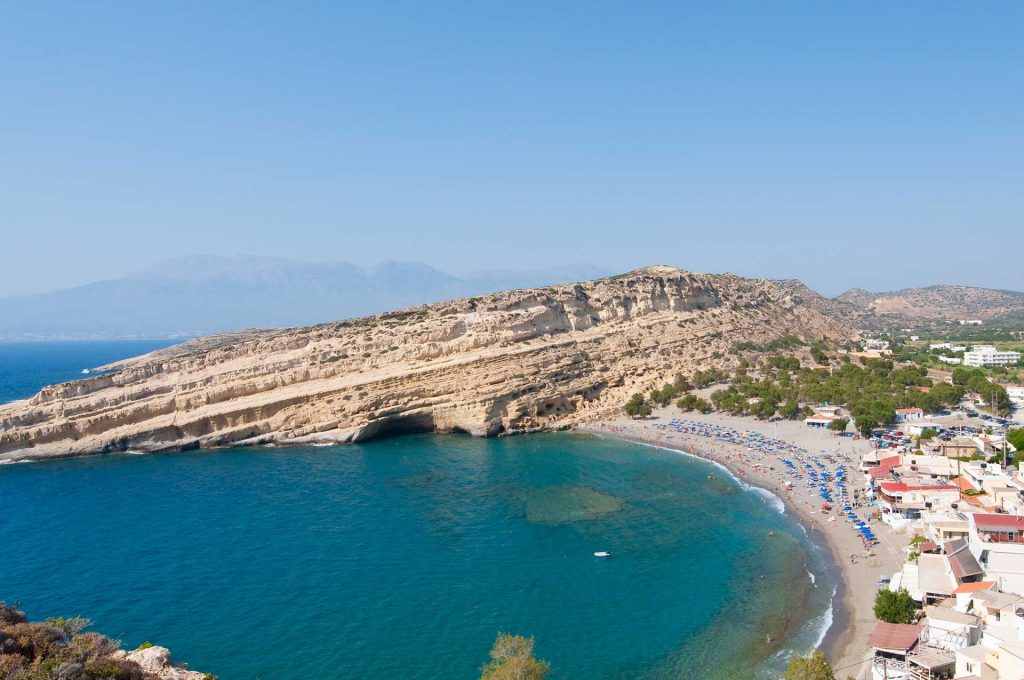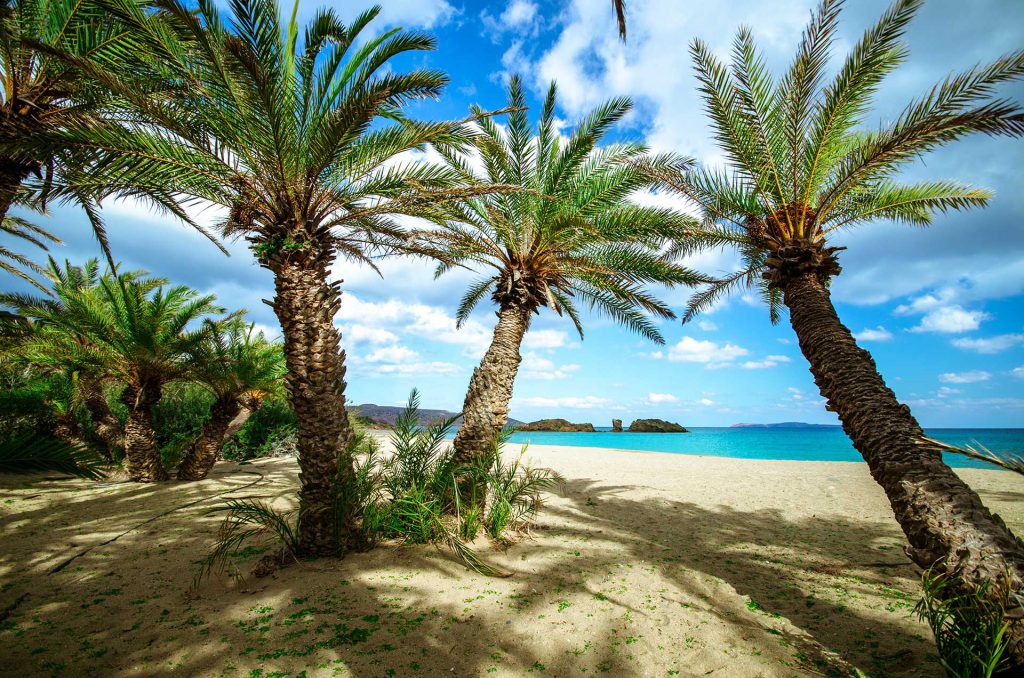 The palm forest of Vai is one of the most popular sights in Crete and one of the most beautiful places in the whole Mediterranean. It features the largest natural palm forest in Europe. The entire region is protected by Natura 2000 and owned by Tiplou monastery, a 15th century monastery which is built like a fortress and hosts a great collection of byzantine icons. The exotic sandy beach with whitish sand and turquose flat waters remind a scenery of African forests in Caribbean seascape.
Transportation
Transit station
Stasi KTEL Chersonisos
Limenas Chersonisou 700 14,
Greece
0.72 mi from property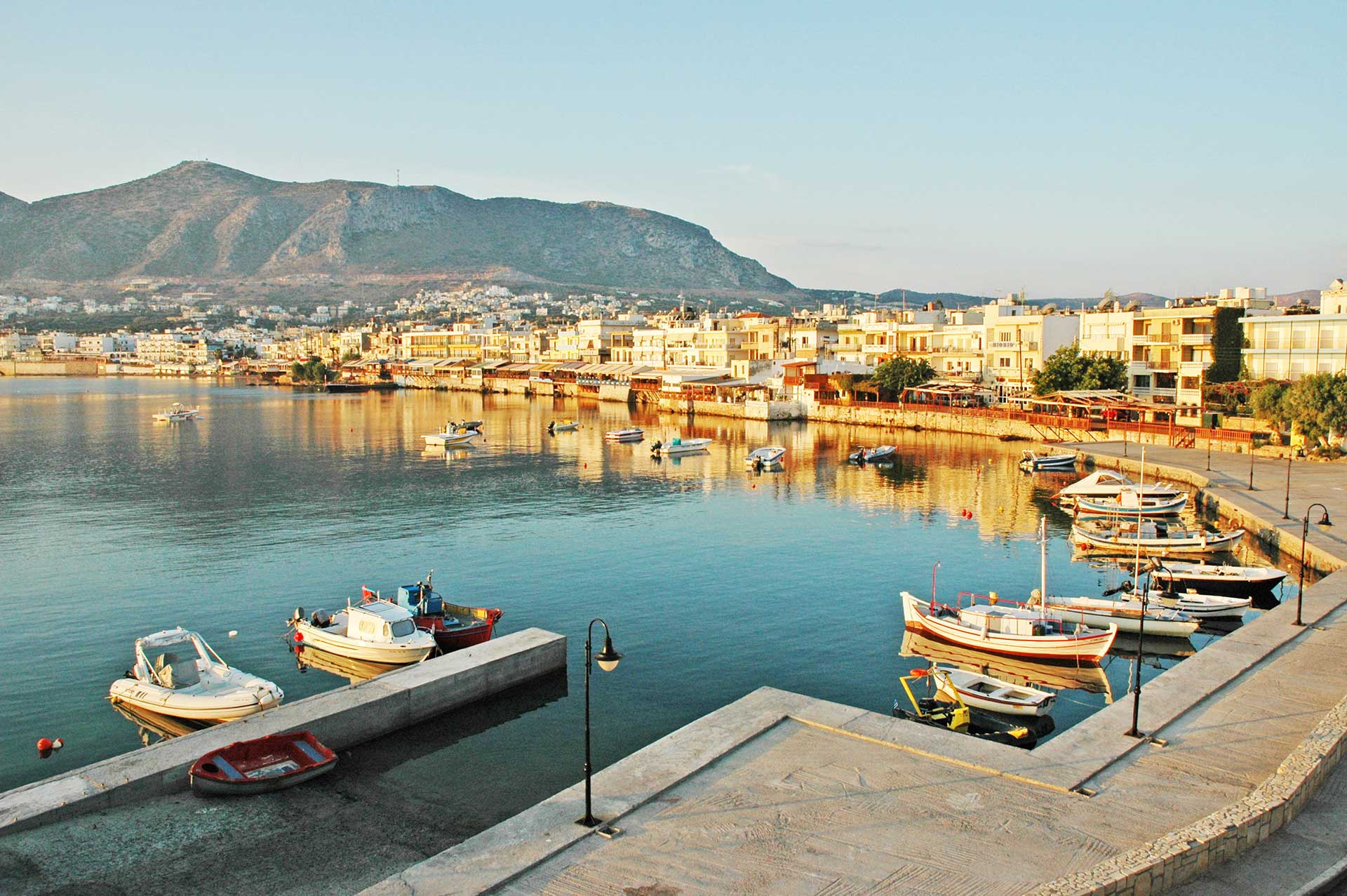 Ida Village Is located close to the center and yet in a quiet area in the famous cosmopolitan town of Hersonissos. Within five minutes walk, you can stumble upon a sandy crystal clear sea and coastal surroundings that with no doubt relax and renews every visitor.